Anal sex toys such as butt plugs and prostate massagers can help you build your way up to anal intercourse, enhance your solo play, or add a new layer of sensation during sex with your partner.
Butt plugs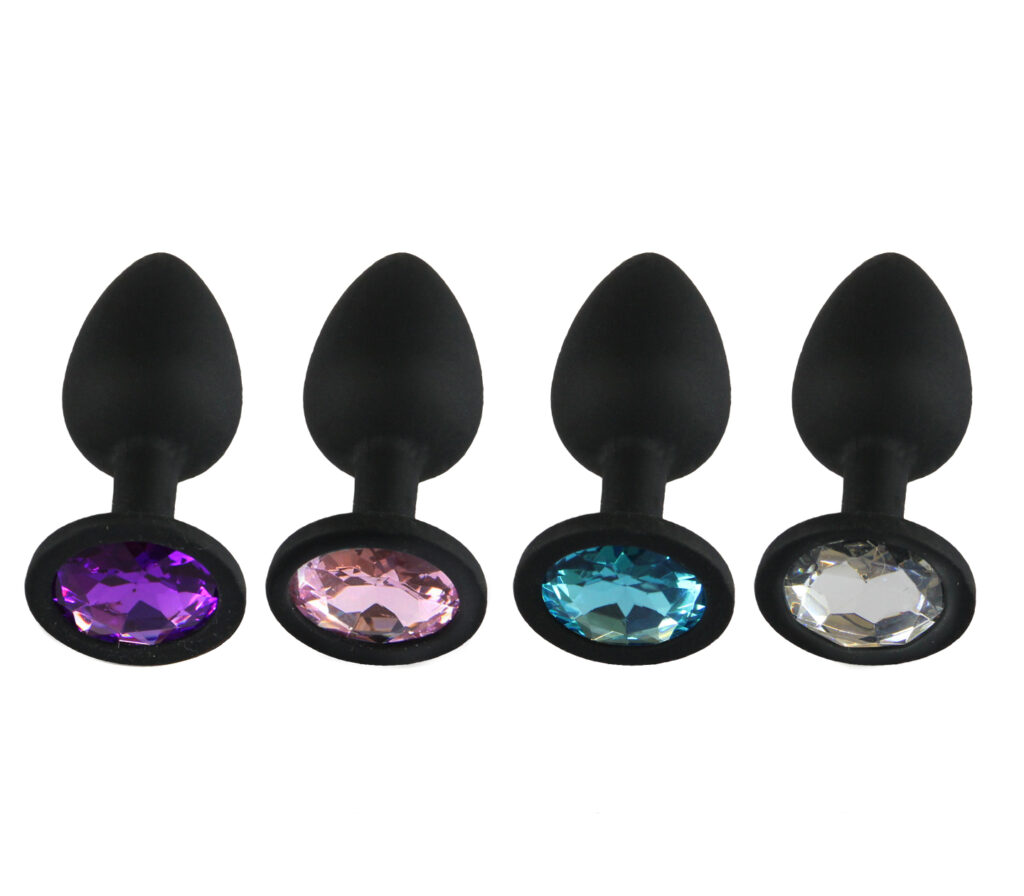 Oh, glorious butt plugs! A sex toy that can be enjoyed by anyone with an anus, regardless of genitalia, gender, or orientation. A butt plug is an anal toy that essentially plugs your butt — in a good way. They're shaped like a teardrop and have a wider base that prevents them from getting sucked in too far. Butt plugs are a must-have pleasure tool for sex starters and pleasure veterans. Your anus is chock-full of sensitive nerve endings, more than 2000 to be exact, that feel fant-ass-tic when stimulated.
The butt plug is a vague term and encompasses several different sizes, shapes, and designs from huge girths to the bejeweled butt plug, anal training butt plug sets, or a set of gradually increasing diameters, also known as stretching sizes. Some plugs have tails hanging out of the base and you can check our collection of tail butt plugs, others vibrate or inflate. Some are smooth silicone, others are ribbed jelly or rubber.
Prostate massagers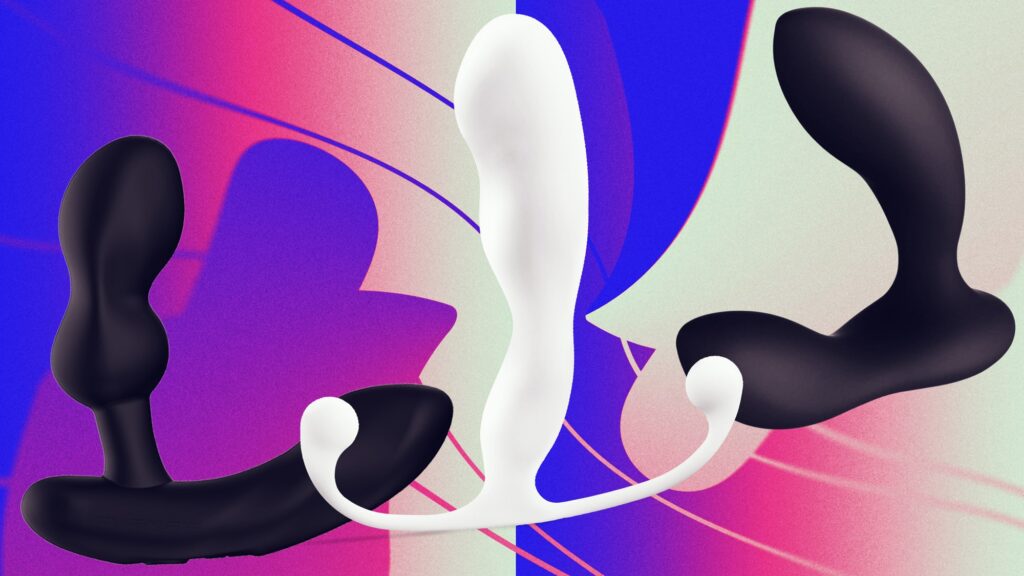 Any open-minded penis owners using prostate-targeting massagers can dramatically improve their sex life with these toys. No shade to the classic hand job or blow job, but there's so much more to the world of penile stimulation than just touching or orally stimulating yourself or your partner(s). There's no dearth of information out there on how to juice up your regular hand job or blow job, but if you and your partner(s) really want to bring things to the next level, you'll probably consider prostate play at some point.
A prostate massager stimulates the prostate gland, which is a walnut-sized organ that rests under the bladder and above the base of the penis. Prostate massagers usually have smooth, rounded tips for easy insertion. Most are curved in order to press against the part of the rectum that rests against the prostate, also known as the P-spot.
These prostate massagers target and stimulate areas that your typical vibrator and dildo can't access. Again, this is not to say these other sex toys aren't also amazing, but if you are in the market for exploring something new, a prostate massager or butt plugs might be the perfect way to really take your sex life to new heights.
What are the main differences between butt plugs and prostate massagers?
In short, the butt plug stays in place, inserted into the anus, while you keep on having sex – oral, intercourse, whatever you desire. The plug sits there innocently stimulating the highly sensitive nerves inside the rectum, making stimulation of any other bits feel more intense. Women like it during intercourse because they feel more "filled up". A butt plug looks like a short, fat penis that's eaten too much, with a flared base. You can buy vibrating butt plugs but again, once they're in, they stay in.
A prostate massager is usually moved around to stimulate the prostate. There are many different types and shapes but most resemble a penis with a bend or curve in it. They look a lot like a G-spot vibrator because they're designed for the same thing: to stimulate the male 'G-spot' which is the prostate gland, as well as the perineum.